UDS-IV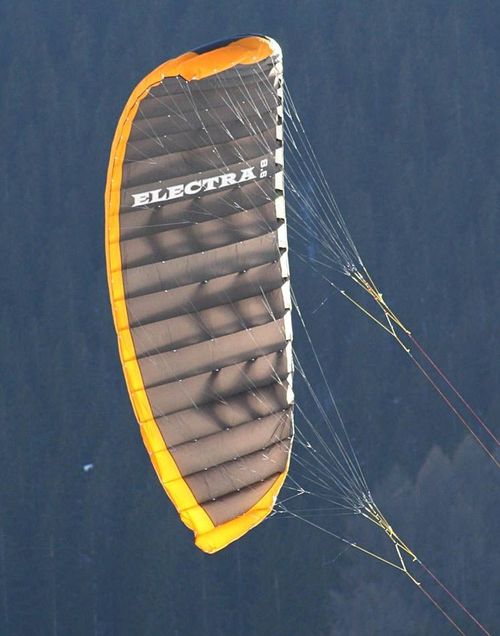 Universal Depower-System Softkites
Features :
- Most compact UDS of all
- Changing power "inflight" ( by changing the angle of air attack and the profiles bend )
- More power ( by later full stall, depending on the kite)
- Easy to handle even in Low Power ( most depower systems have a bad handling in low power mode )
- Very stable flight
- Very low forces on the depower- / power-lever
- Easy and simple steering in combination with all SPIDER-Steering Systems.
- Easy to use with handles
- Additional safety function by letting the kite front stall
The secret of the UDS-Power Management System is, that it does not only
change the angle of air attack AOA, but also the bend of the profile.
You can use the UDS with your handles, bar or all SPIDER-Steering Systems .
See a list of all kites that are easy to modify at the bottom of this side.
Combined with a bar or handles you now have the possibility to modify your kite "inflight".
You can take the next bigger size and have an unfair advantage to win.
What else do you want ?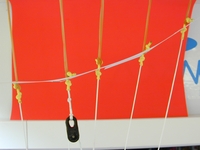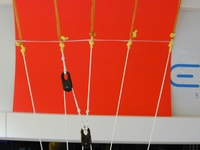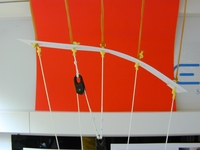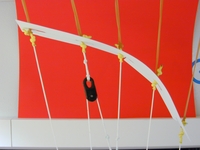 Depower Trim Power Full Stall
Fits to : - FLYSURFER Speed-1, Speed-2, Speed-3, Psycho-1, Mastair, Speedair, uvm.
- FLEXIFOIL - BLADE 8.5 and 10.5
- OZONE - Frenzy, -Manta, ...
- GIN - YOZ
- U-TURN - Nitro, -Oxigen, -Helium,
- PKD - Century
- AIREA - Raptor II
- and all other kites that have the bridle-lines separated
in A-, B-, C- (and D-) section.

We recommend that you send your kite to Paraflysurf/CH for conversion,
as some kites need serious modifications on the bridle and this should only
be done by professionals. This way you will get back a well tuned kite
and have fun from the first second of use.


Your Paraflysurf Team